Did anyone see CBS Sunday Morning yesterday (December 25th, 2016)? They did an entire segment on Chanukah menorahs and guess what showed up…that's right – a menorah made of Mah Jongg tiles! Mah Jongg is EVERYWHERE!!!
There actually are many menorahs made up of Mah Jongg tiles – if you have one, please send me photos and I will post them.
Here are some more examples of Mah Jongg menorahs – most of these are from different shops on Etsy or Pinterest (just do a Google search for Mah Jongg menorah):
Here's a beautiful handcrafted version: 
 And here is a two-toned version: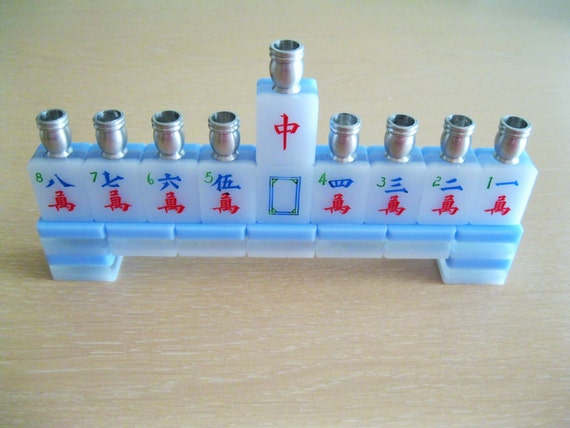 A cranberry-colored two-tone version: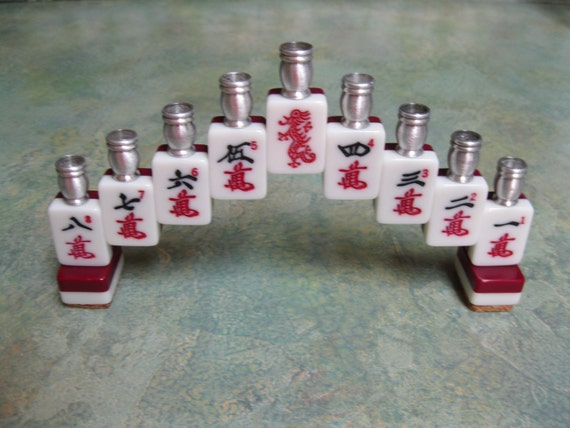 And one with the Mogen David as the holder for the Shamash or servant candle:
 Even one made of earthenware…
                            And, of course, there is a Mah Jongg Chanukah computer game with menorahs!